05 Jan

What Is a Dental Prosthetist?
The name may be hard to pronounce, but if you're missing teeth, you may want to get acquainted with the name "dental prosthetist".  A dental prosthetist (pros-thetist) is a qualified dental professional specifically dedicated to creating, fixing and maintaining dentures, along with providing all appropriate dental care services. They also make and fix mouthguards and other dental appliances.
Dental prosthetists work independently as professionals and are registered by the Dental Board of Australia  – the same board that registers dentists, dental hygienists, oral health therapists and dental specialists.
To qualify, a dental prosthetist must first have completed a tertiary education as a dental technician.
After further extensive study in dental prosthetics, if successful, the individual will then qualify and become registered as a dental prosthetist. You do not require a referral from a dentist to see a dental prosthetist.
Dental prosthetists work both in public and private businesses – usually either as employees in laboratories or self-employed, owning a denture clinic. They often work in tandem with general dentists or dental specialists, creating much-needed devices such as implant-retained overdentures, immediate dentures, anti-snoring devices, splints and mouthguards.
"When you put yourself in the care of a dental prosthetist you can be secure in the knowledge that you're being looked after by a health professional with the most comprehensive knowledge of advanced techniques, new materials and the latest world trends in the field of denture prosthetics"
Health insurance rebates
If you have health insurance, you'll be happy to know that they often provide rebates for denture services offered by a dental prosthetist. Additionally, those entitled to Department of Veterans Affairs benefits, Medicare or state denture schemes may also qualify for benefits or rebates.
Why should I see a dental prosthetist?
If you require dentures or implant-supported overdentures, a dental prosthetist rather than a general dentist will offer a couple of significant benefits. Not only will it cut out the middleman, saving time and money, but you will also benefit from their expertise. A dental prosthetist can carefully customise and fit your denture after personally assessing your mouth and teeth – and thoroughly discussing your lifestyle and requirements. After all, designing and manufacturing dentures is what a dental prosthetist does all day long. So it makes sense that they are highly skilled in this area!
When should I see a dental prosthetist?
You'll need to see a dental prosthetist whenever you need new dentures (usually every 5 to 7 years). Additionally, you'll need to book appointments for checkups and relines. A denture reline is a necessary procedure for denture wearers. An inexpensive procedure, a reline involves reshaping the fitting surface of your denture to make the fit resting closely and securely against your gums. Relines are classified as either "soft relines" (which add cushion to the denture) or "hard relines" (which uses a hard material to reshape the denture).
If you ever damage or break your denture, a dental prosthetist is who you need to see. And, it's important to remember you must never try to fix or repair your denture on your own as you could create far more problems – and expense. Instead, leave it to the experts and give your prosthetist a call.
Mouthguards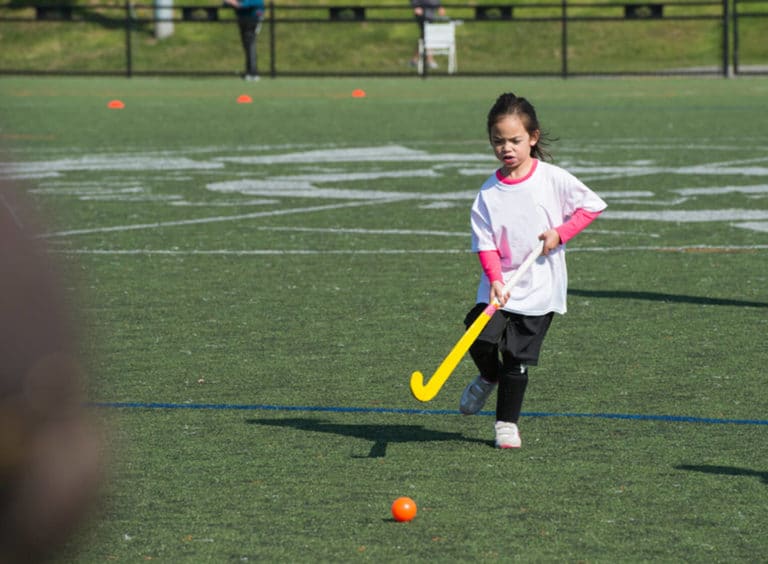 A dental prosthetist is also the best person to see if you require a custom-fitted mouthguard. If you or your child plays contact sports, it's imperative they are fitted with a custom sports mouthguard and not a cheap over-the-counter 'boil and bite' imitation.
According to Dr Peter Alldritt, Chair of the ADA Oral Health Committee, "Wearing a custom-fitted mouthguard helps to absorb and spread the impact of a blow to the face, which may otherwise result in an injury to the mouth and jaw or even a concussion.
"Dental injuries can result in time off school or work to recover, can be painful and disfiguring, may involve lengthy and complex dental treatment. The cost of an injury to the teeth or jaw far exceeds the cost of a mouthguard".
Over-the-counter mouthguards have not been proven to offer any protection for your teeth. They are not recommended by the Australian Dental Association. Alternatively, custom-made mouthguards by a dental prosthetist are recommended by the ADA and Sports Medicine Australia.
A custom fitted sports mouthguard is one investment you should never overlook. You can also receive attractive private health insurance rebates for your custom mouthguard.
A dental prosthetist is a valuable and integral part of the dental professional team. If your denture wearer, they can make a significant improvement in your life wearing and functioning with dentures. So if you need dentures, mouthguards or other dental appliances, give our clinic a call.
Book an appointment with a dental prosthetist today. Call (07) 4723 1366